An Artist Palette Cake for an Artist friend.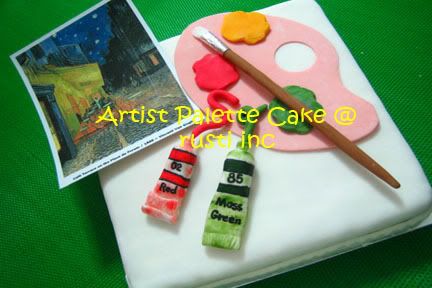 To congratulate Melissa on the opening of her new art gallery, I decided to make her a novelty cake when I visited her at
PaintArt
today.
The Walnut Buttercake is covered entirely in gumpaste which is intentionally left in it original color of white to depict a blank canvas. The paint tubes, globs of paint, brush and palette are also shaped from gumpaste. The numbers 02 and 85 on the paint tubes are the address of the gallery. I had also placed a Vincent Van Gogh postcard next to the palette to show that the artist is intending to reproduce
"The Cafe Terrace on the Place du Forum"
on the canvas.
Paint tubes with the gallery's unit number #02-85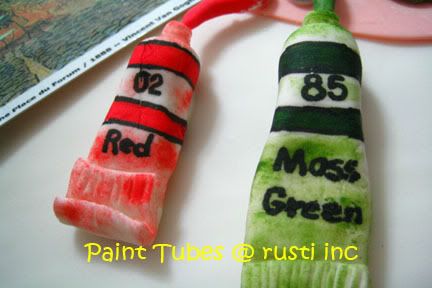 The paintbrush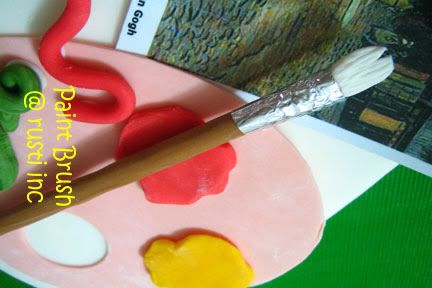 I got to know Melissa through her sister Felicia, who is my colleague. As a student in her secondary days, Melissa had been an active arts club member and would always ace her Art projects. It was during her three year working stint in Shanghai, that she could pursue her interests by taking watercolor painting lessons during the evenings. From watercolors, she graduated to using acrylic paints which is now her preferred choice of medium.
After many years of painting from her home studio, she has now fulfilled her dreams of owning an art gallery. Besides her original pieces of work, she had also brought in many beautiful paintings from around the region that would look perfect in any home. And if you have a favorite picture, like a family photo or a picture of your
favorite pet
, you could have it preserved for posterity by having it replicated on canvas.
Here are some shots taken of the gallery.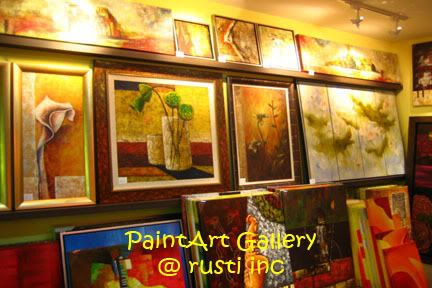 The giant rose painting in the background is done by Melissa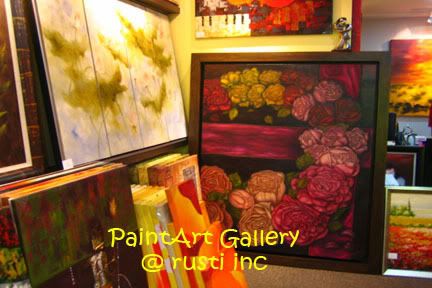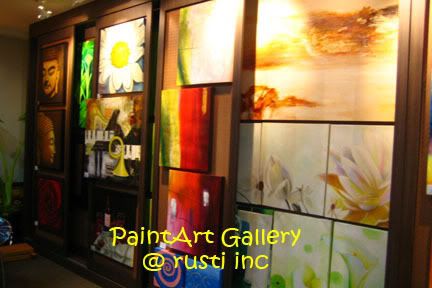 If you are intending to acquire some paintings, do pay
PaintArt
a vist.