After the birthday song, here are the step-by-step pictures of DH cutting into the cake.
First, he had to choose a left or right breast. He picked right.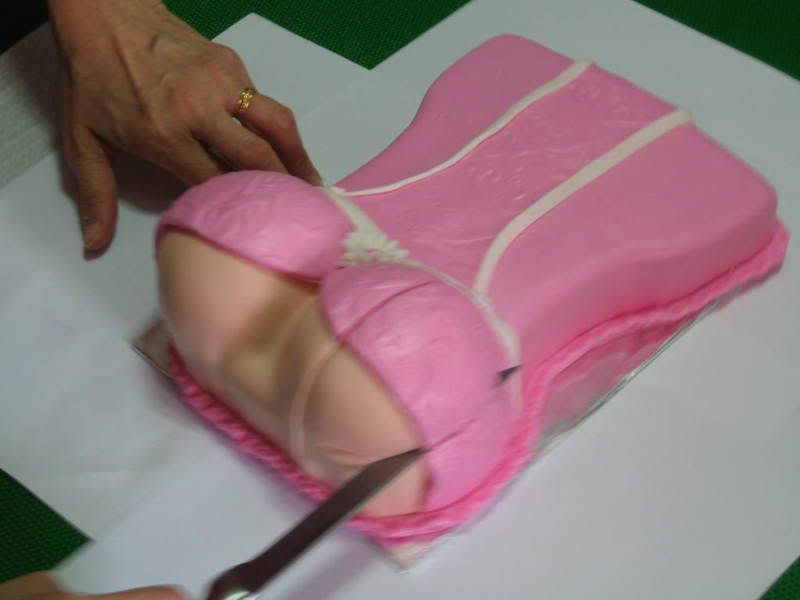 Gingerly does it!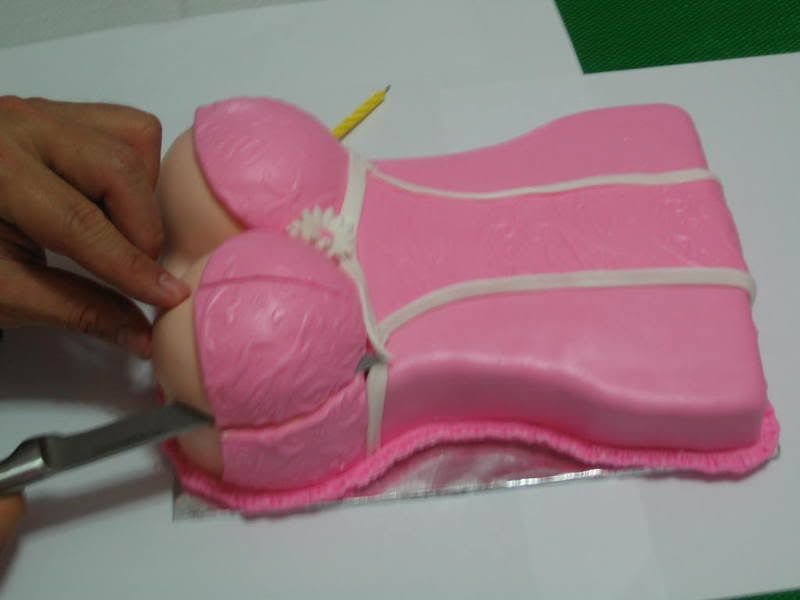 Bingo! The right 'Right' breast!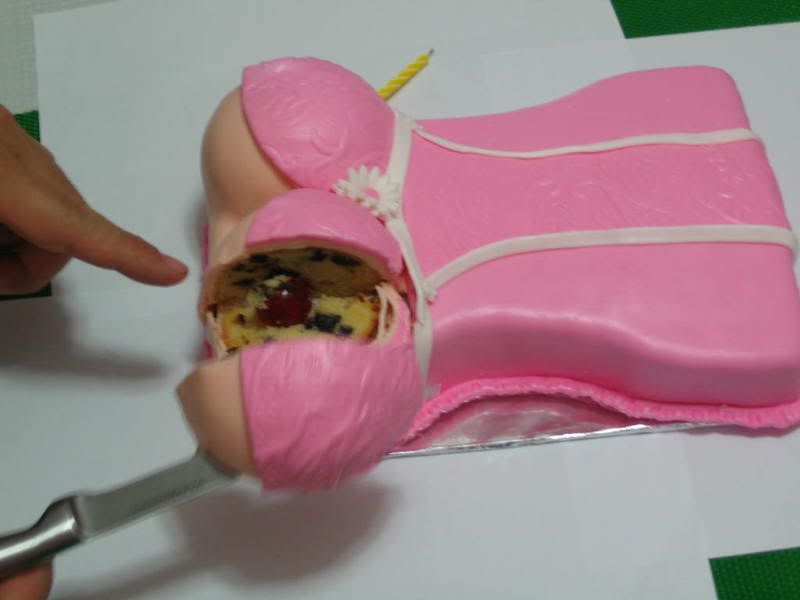 DH just missed cutting the cherry into half. Talk about precision!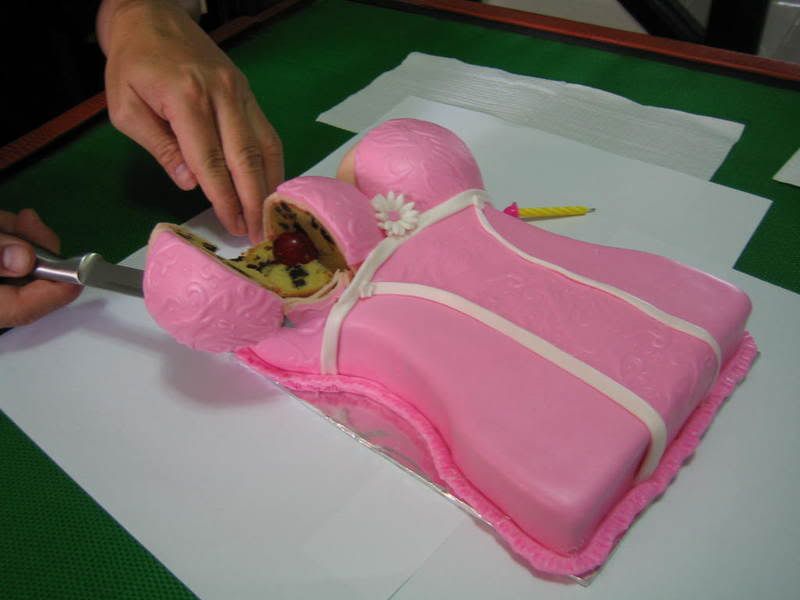 You can see the circular mark left by the cherry and the indentation on the wall of the other half.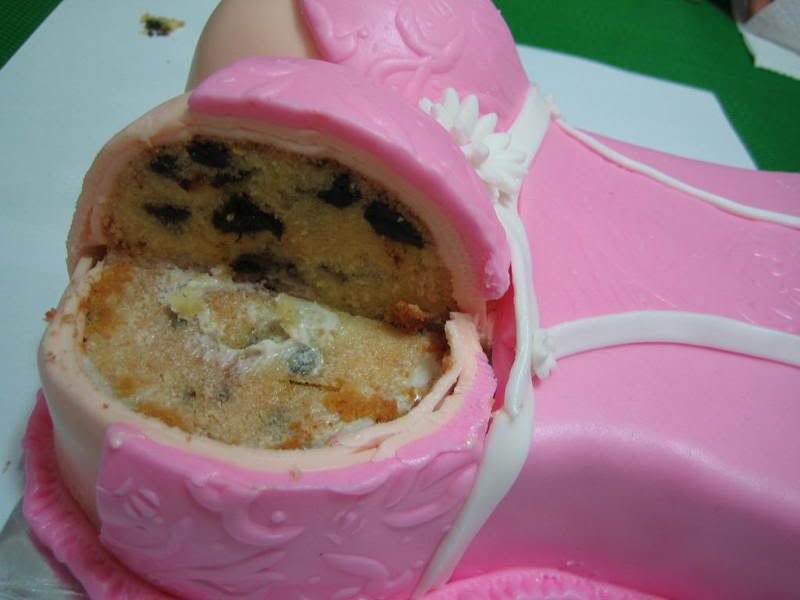 That's DH with his prize. The Cherry!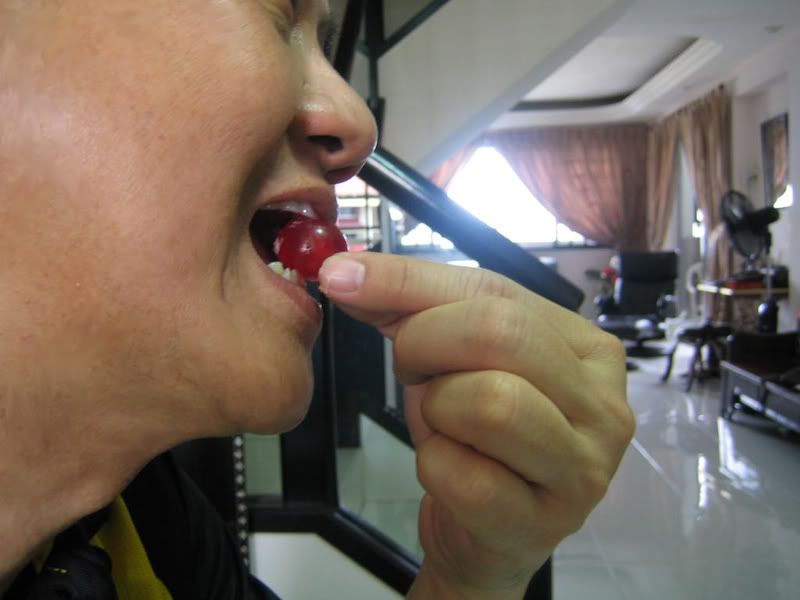 So your question. What if he picked the wrong side? Well nothing actually. He will just have to eat up both breasts. It was just for the fun and suspense.
The Prune Butter Cake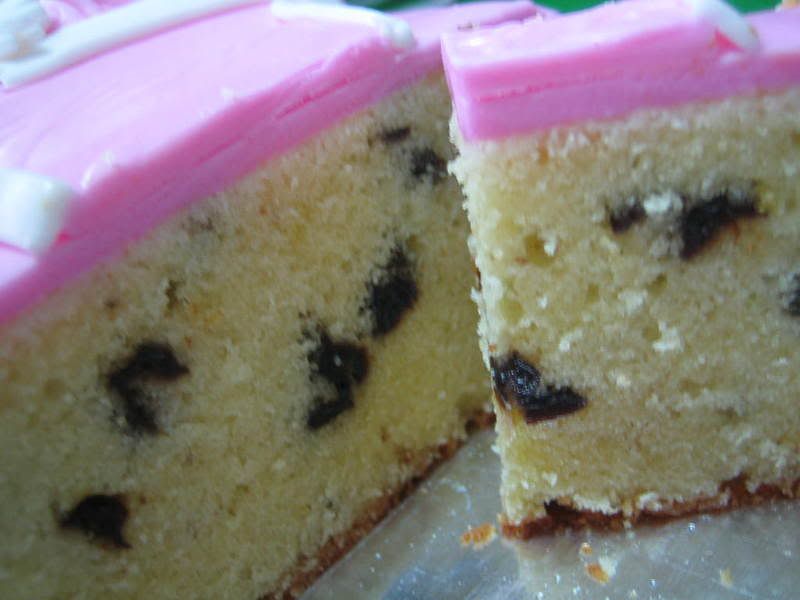 Me and the Birthday Boy.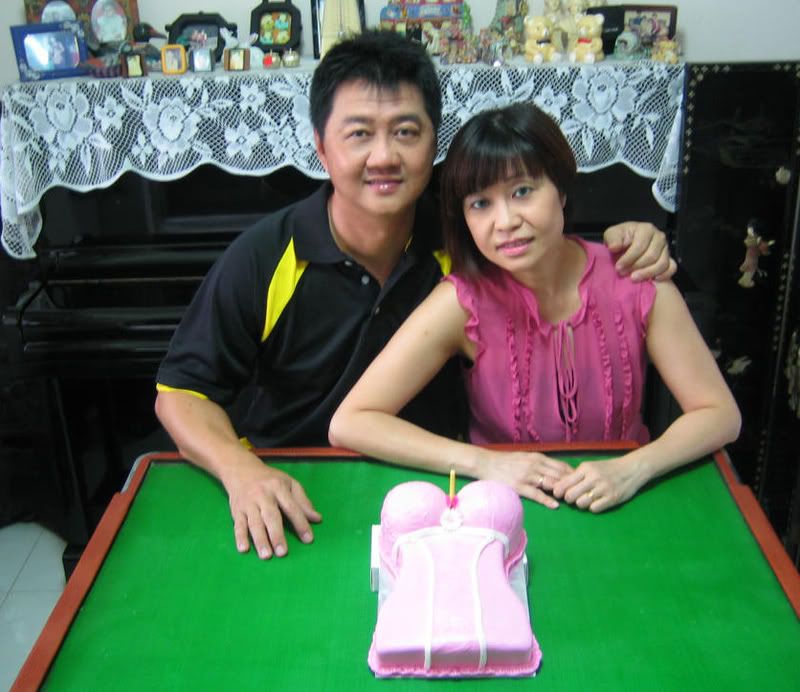 Notes added on 17 Aug 08:
I have received several emails asking if my bustier cake was baked in a bustier-shaped cake pan and where can the pan be purchased.
Nope! No bustier-shaped pan was used.
The bodice was sculpted from a 7" x 10" rectangular cake and the boobs were baked in mini half-ball pans. The whole cake was then assembled and covered with different layers of marshmallow fondant.