Not planned, but it happens that what I made last week hails from various parts of Asia.
West Malaysia: From Sarawak, the land of the Ibans, I made a
Steamed Sarawak Kaya Cake
. I received two different recipes for this cake. Though they have different ingredients, the name is similar. So to avoid confusion, scribbled SSKC-Version I and SSKC-Version II on the recipes for ease of differentiating them. I shall not go into details of the ingredients of the two versions for the time being until I have experimented with both recipes.
This is SSKC-Version I . A very soft, moist and fragrant cake that is redolent with the richness of kaya.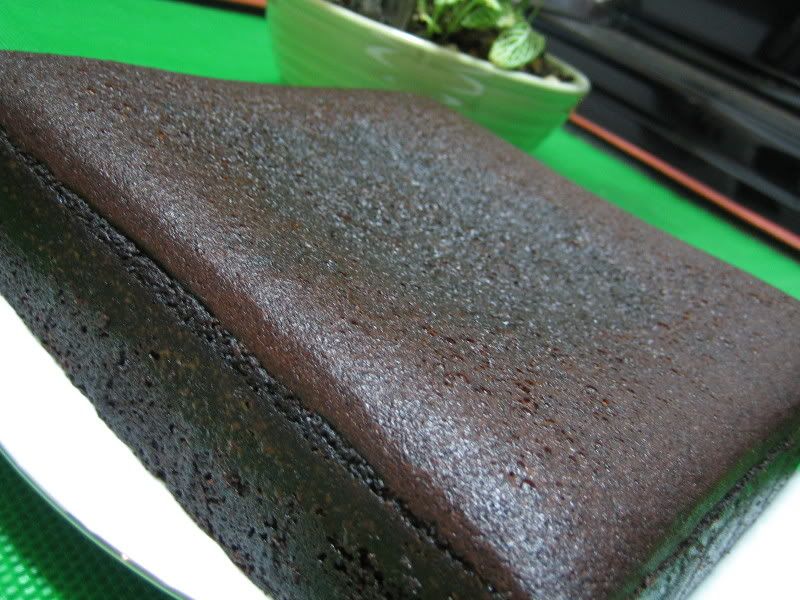 East Malaysia: This savory layered steamed cake, which I have made many times, is made by layering cream crackers with a spicy mix of luncheon meat and large onions. What prompted me to make this
Oriental Lasagne
again is that the cans of luncheon meat had started to make its appearance on the supermarket shelves again after vanishing almost overnight due to a food recall by the health ministy. My rationale is that if it the supermarket is allowed to sell them again, then they must have been given the all clear signal.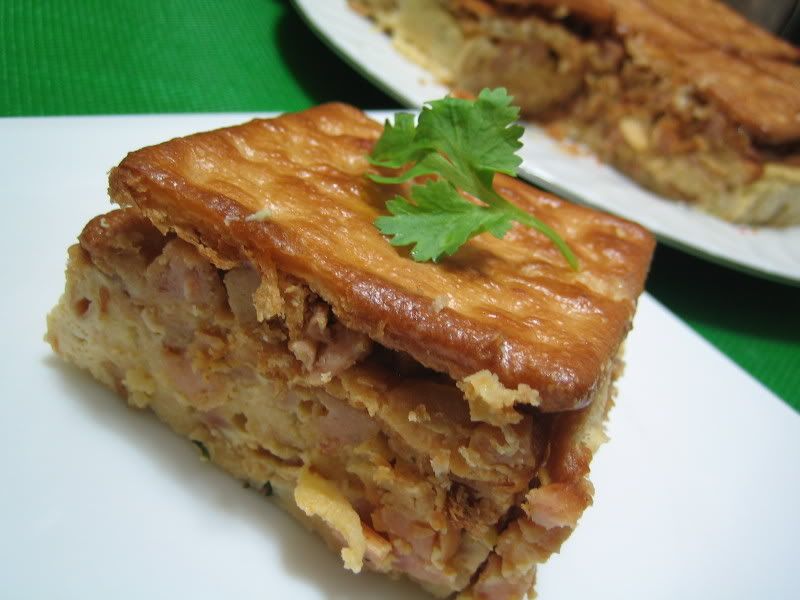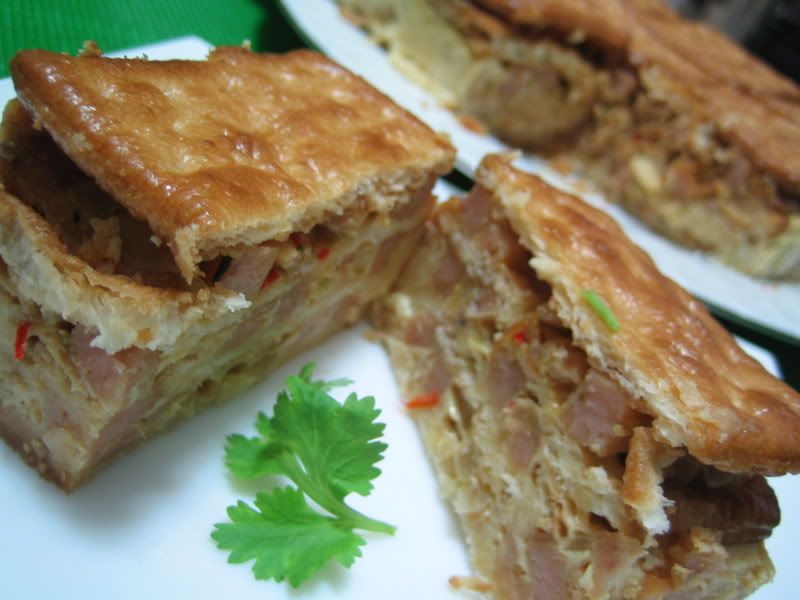 Indonesia:
Chendol Avocado Smoothie
with avocadoes purchased from Batam. They were really cheap! 5 big fruits for approximately S$2.00. The smoothie was layered with chendol strips and sweetened red beans and topped with palm sugar syrup.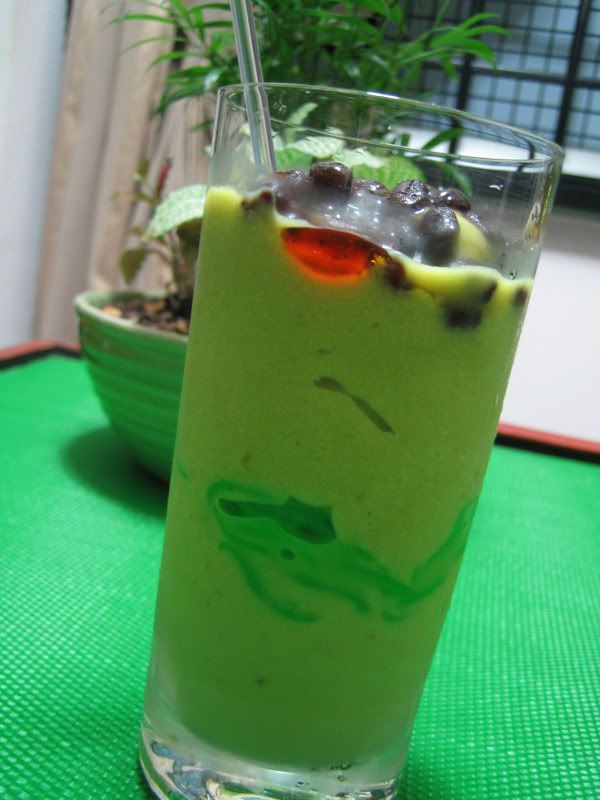 Philippines: I first tasted Polvoron more than ten fifteen years ago when a business associate brought us some during one of his visits. I am not sure if I should classify this as a cookie or a sweet. Anyway, when Elaine, my colleague returned to the Philippines for a holiday, I grabbed the chance to ask her help me buy the Polvoron plunger. Here is my
Peanut Butter Oreo Polvoron
.