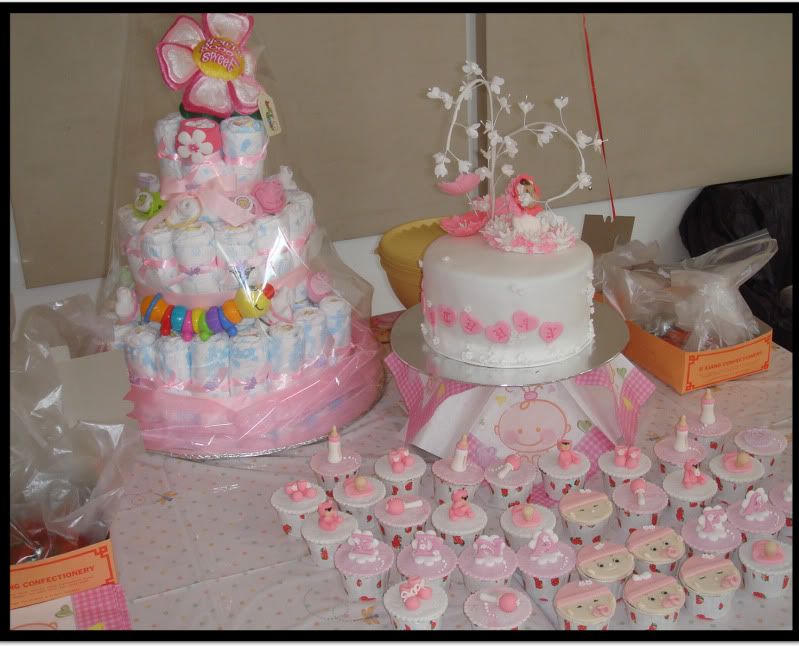 Cupcakes:
"Errh excuse me, are you a cake?"

3-Tier Cake:
"Well yes, of course I AM a cake. Isn't that obvious? I look every inch a cake don't I?
Single Tier Cake:
"If you are a cake, why don't you smell like us? You do smell funny. You know that don't you?"
3-Tier Cake:
"I don't smell like you only because I have a big bottle of baby powder tucked right in my middle! And quit being so rude to me, I am much taller and stronger than you guys and you know WHAT that means don't you?"
Edna Faith:
"Hey you cakes, quiet down. This is my party and don't steal my thunder or I will have you all eaten up. And Diaper Cake, I am not done with you till I finished MY BUSINESS on your smug face."
Ha Ha! I can imagine this conversation going on at the table amongst the Cupcakes, Single-tier Cake and Diaper Cake, as they eyed each other with suspicion.
It was Edna Faith's Full Month party and I made this Diaper Cake for J, the baby girl's mummy. Knowing that L and G will be bringing some lovely edible cakes to sweet Edna's party, I opted for a conventional baby gift presented in an unconventional way. A Baby Diaper Cake.
The baby diapers are rolled up individually and arranged in rings and then finally stacked into three tiers to look like a cake. The cake was decorated with other 'ingredients' like roses made with baby socks, pacifiers, toys and a pretty headband.
Diapers all rolled up and fastened with ribbons and rubberbands.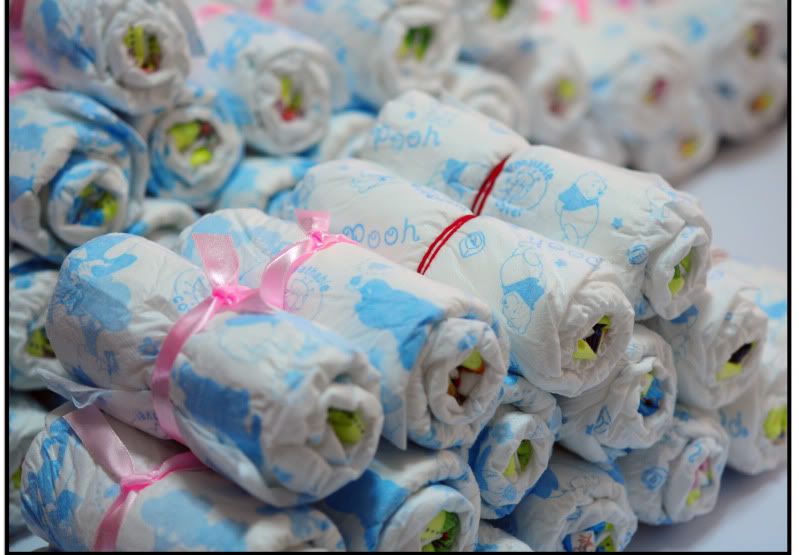 Roses made with baby socks.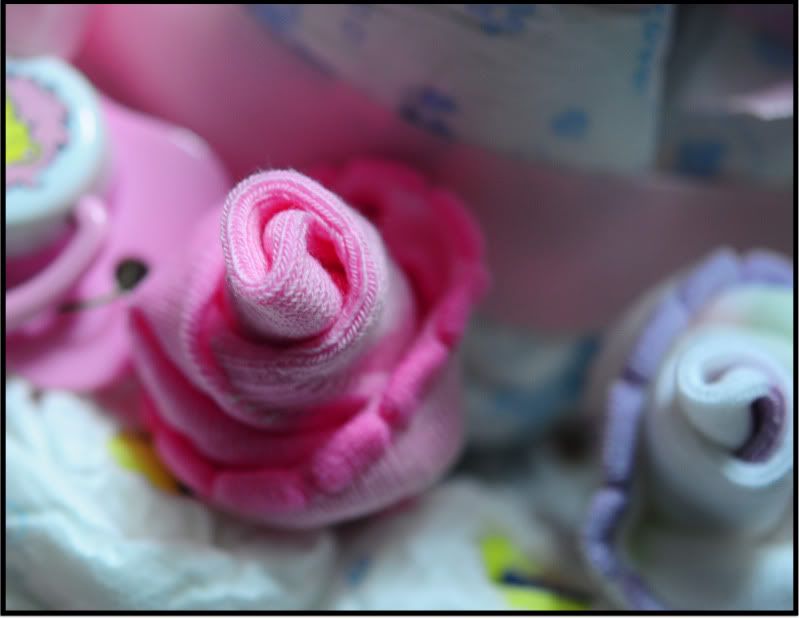 Diaper rolls adorn with a butterfly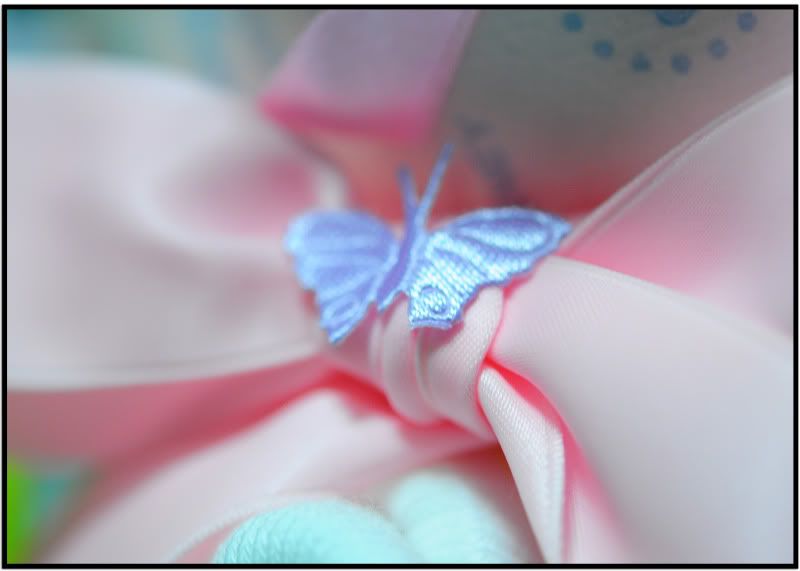 The whole 'confection' is topped with a You're Sooo Sweet cake topper.