Here is the Zebra sandal atop a Shoebox Cake which I made for my mum's death anniversary yesterday. The shoebox was a Red Velvet Cake sandwiched with a Peanut Butter buttercream and covered in Marshmallow Fondant. The Shoe and barcode are made out of gumpaste. The shoe is branded Lilly after mum's name.
I had intially intended to make a pink sandal with a bow that was dusted with pearl luster dust.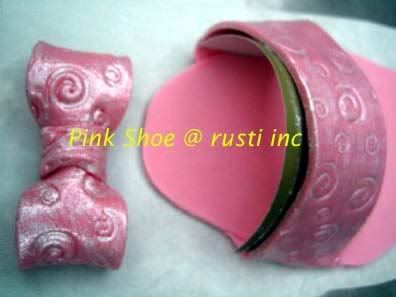 Alas, the shoe collapsed and I had to redo everything from scratch. It was a good learning experience though because for the pink shoe, I did not make a very good template to dry the sole. The sole was rolled too thin and I had only used a cardboard folded into shape to support it while it was drying. So the gradient was too sharp and it looked weird. I also removed the cardboard circle supporting the toe cap too early which resulted in it collapsing.
For the Zebra shoe, I had cut a block of styroform into a drying platform for the sole.
The sole was rolled thicker and marked with stitching marks. Straps were attached and supported with crunched cling wrap to hold it's shape while drying.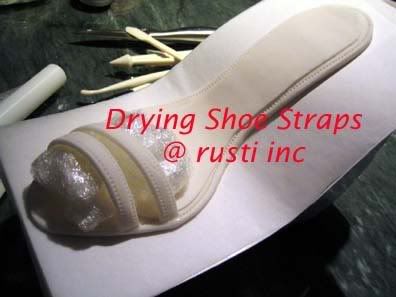 The Zebra shoe atop the Shoebox.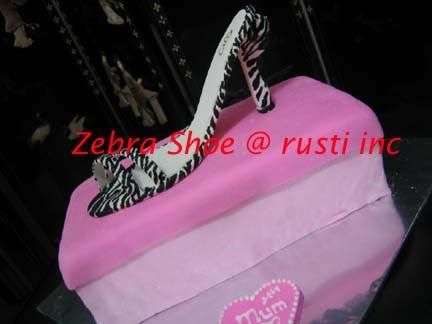 Close-up of the front.
The front of the shoebox with it's barcode.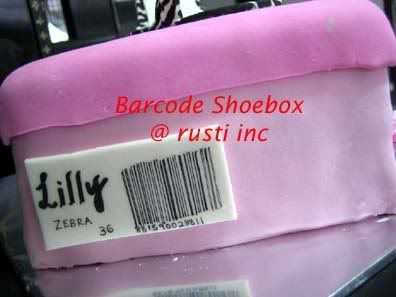 The insides of the Shoebox, Red Velvet Cake with a Peanut Butter buttercream.