Tried my hands at making Chee Cheong Fun or Steamed Rice Sheets this morning. My CCF were real mini measuring only 18cm in length and 1.5cm in diameter. The commercial ones are about 25 to 30cm in length and 3-4cm in diameter!
The batter being steamed in a stainless steel cooking pot.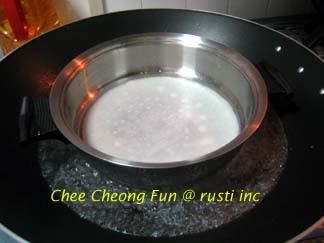 All rolled up.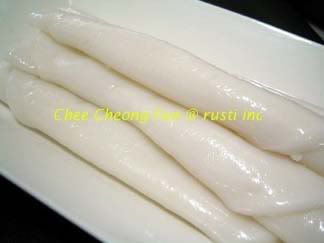 Smooth and slippery CCF served with a Hoisin-Chilli Sauce.