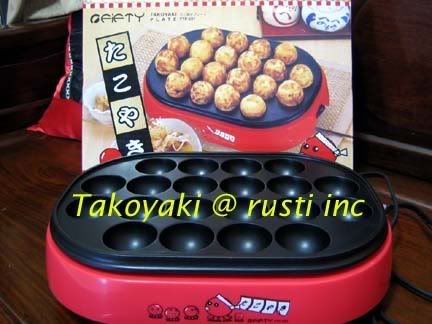 It has been almost a year since I last used this Takoyaki Hotplate, which was a present from my brother after one of his trips to Tokyo. After receiving this new toy, I had agreed to help Joanne to buy one should my brother visit Tokyo again. That was almost a year back.
My brother did not forget! Just two weeks ago, he lugged back another Takoyaki Hotplate for Joanne. It was also a reminder that I have left my own hotplate sitting forlornly in the cupboard, out of sight, out of mind. Having used it only twice previously, I thought it was high time I made some Takoyakis (is there a plural form for takoyaki???)again.
The Takoyaki batter cooking in the hotplate.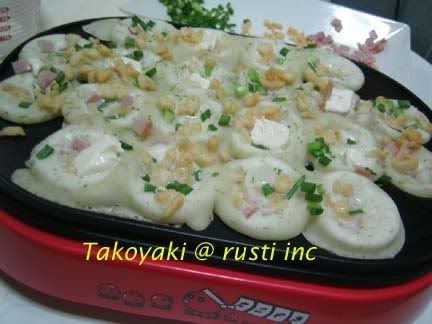 After turning them over
Served with Japanese mayonnaise, Otafuko sauce and Bonito flakes. Oishi.