Tried my hands at making roses out of sugarpaste. There is much room for improvement though. I have to roll the paste thinner and learn to overlap the petals at the right position. Now, my rose seems to be lopsided because the petals are concentrated on one side. Nevertheless, I am quite pleased with the results.
Drying the centre buds.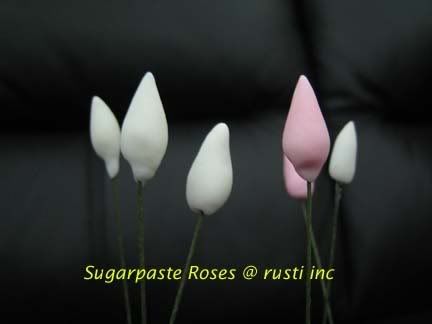 I tried dusting the pink rose on the right with some shimmer dust but instead of creating an overall sheen, what I got were patchy petals.
Back view of the sepals.
A bouquet of roses