I bought these pretty cake cases some time back and I had entirely forgotten about them until last week when I was looking for some cake cases to put the Chocolate Mayonnaise Cakes.
As the cases are rather big, I decided against making muffin as I have never like them baked jumbo-sized. A featherlight sponge would be ideal as you can finish the whole cupcake and yet not feel stuffed.
They turned out pretty nice and I love how the cakes can be removed so cleanly without sticking to the insides of the cases.
A slight tug at the corners and the case unfolds easily to reveal the cake.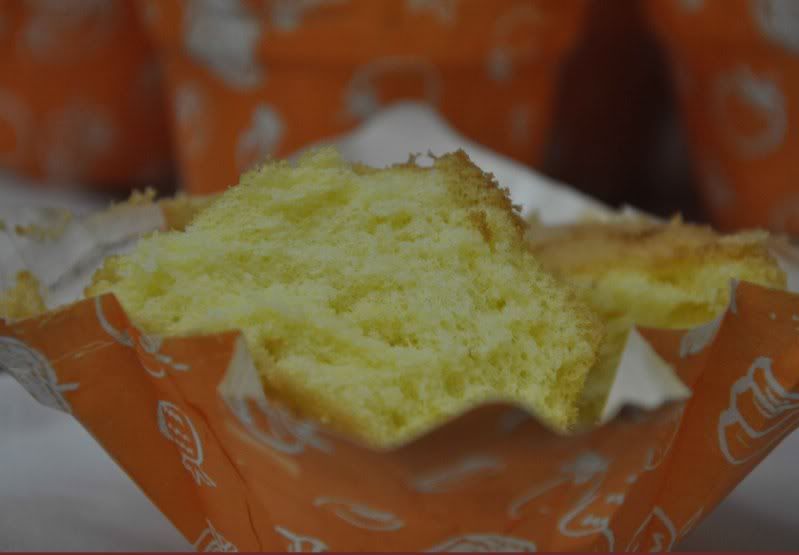 If the photos seemed a bit blurry, well you are right! I bought a new cammy, a Nikon D90 over the weekend and I am still struggling with the instruction manual and learning how to use it. So until I master how to select the correct aperture, shutter speed and ISO settings, be prepared for more out-of-focused pictures.