I should and I must!
I have laid off blogging for quite a while now due to work that limits my time for enjoying my favorite hobby of baking and cooking. I have been so tired and utterly drained after each day at work. Three months back, I had a change of portfolio which enables me to squeeze in a bit of baking, cooking and attending culinary classes. One of them is a sausage making workshop which prompted me to make some myself.
If you have been following my blog, you will know that this is not the first time I am making sausages abeit a different kind. A couple of years back,I had attempted to make
Chinese Sausages or Lap Cheong
. It was fun but tedious at the same time as all I had was a funnel to feed the meat down the casing. It was a slow and laborious task. So I am so glad I invested in a sausage extruder attachment that works with my good ole Kenwood Major. It makes filling the hog casings a breeze and in a blink, they are ready to be twisted into links.
My first batch of Spicy Chorizos. There is nothing like biting into a freshly made, 100% wholesome sausage. There is no fillers and gritty bits like those you find in some prepacked sausages. Of course, gourmet sausages is a different species. You may pay a little more for the few links of sausage but the quality is so different.
The sausages are best eaten a day later to enable the casing to have a snap. If eaten immediately, the casing can be chewy and hard to bite through.
The spices that goes into the Chorizos
The seasoned sausage mix ready to go into the casings
Extrusion
Ready to do the twist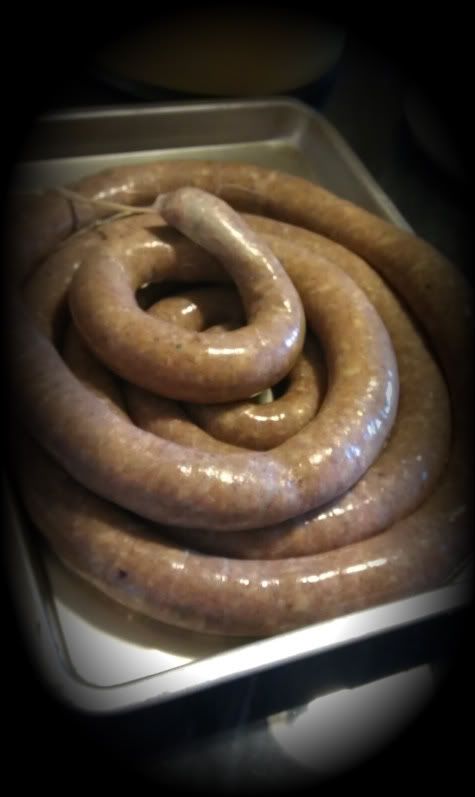 Com'on baby, let's do the twist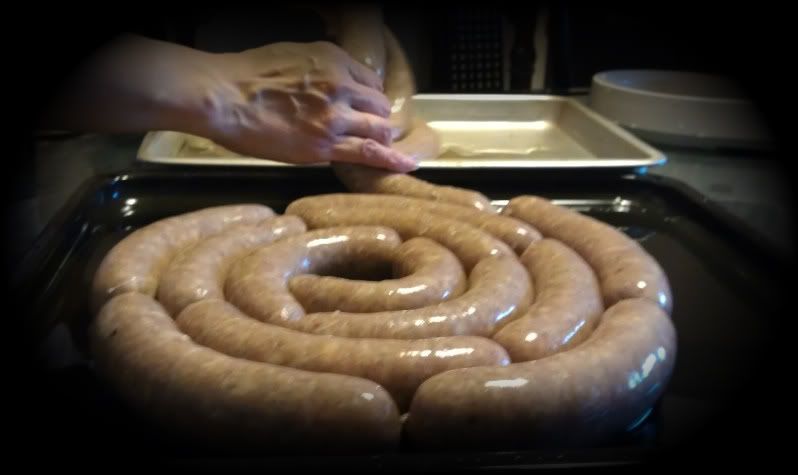 Twisted into the familiar links
Yummy Spicy Chorizo served with a cold beer