Caught Rachel Allen on cable TV a couple of nights ago and she was teaching a bunch of students to bake this Dutch Apple Cake.
What attracted me was the way the butter and milk was incorporated into the eggs. The eggs and sugar was whisked to the usual figure of 8 stage and then the hot melted butter/milk misture was whisked in before the flour was folded in. Apple slices were then laid over the batter and sugar sprinkled over the top just before baking.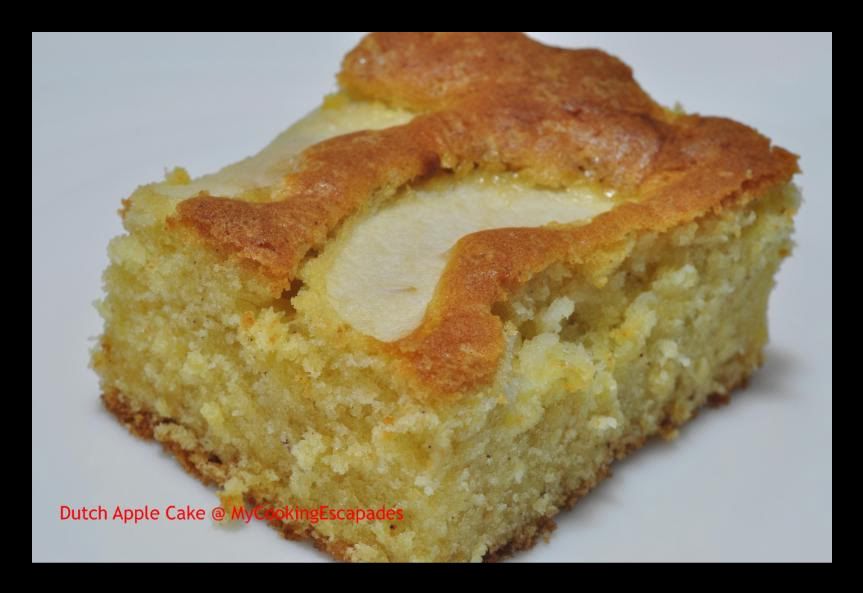 The only thing that 'went wrong' was that the apple slices did not sink to the bottom of the cake. Yes, it was supposed to sink into the batter and not sit prettily ontop of the baked cake. I do not know why? Perhaps my apple slices were too light or sliced apples were just contented to float happily on the spongy batter. Whatever the cause, the cake turned out very moist and buttery with a delicious hint of cinnamon.
Just for the fun of it. I packed some slices into these pretty Chinese Take Out boxes for the gang at the office.