What a whole lot of Cs?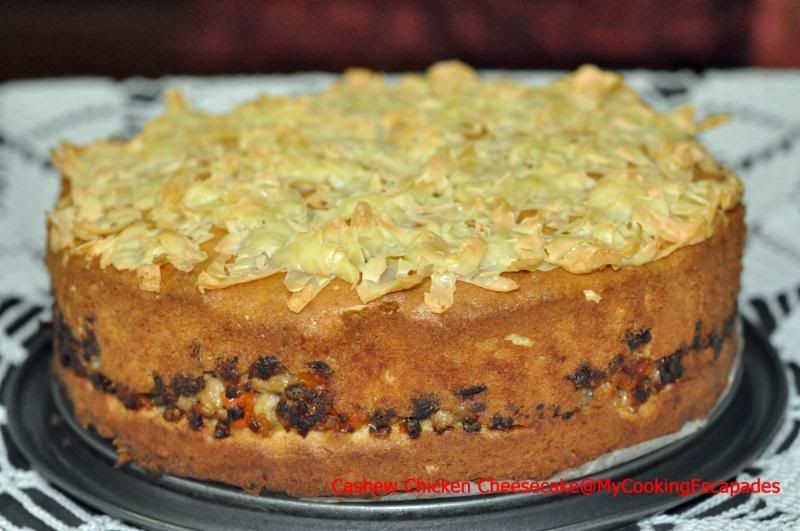 A Cashew Chicken Chessecake that has even more Cs:~ Cream Cheese, Cheddar Cheese and Parmesan Cheese. Yup there are three kinds of cheese in this very unique cheesecake.
And there three layers to the cake too!
Layer one at the bottom has chopped roasted cashews in the cheesecake batter.
Layer two is a filling of minced chicken, mixed vegetables, button mushrooms, onions and parmesan cheese.
Layer three is cheesecake topped with grated cheddar cheese.
What an explosion of taste! It is savoury, sweet, cheesy and nutty all at the same time.