These are my first bakes for the Chinese New Year. Blossom Pineapple Tarts.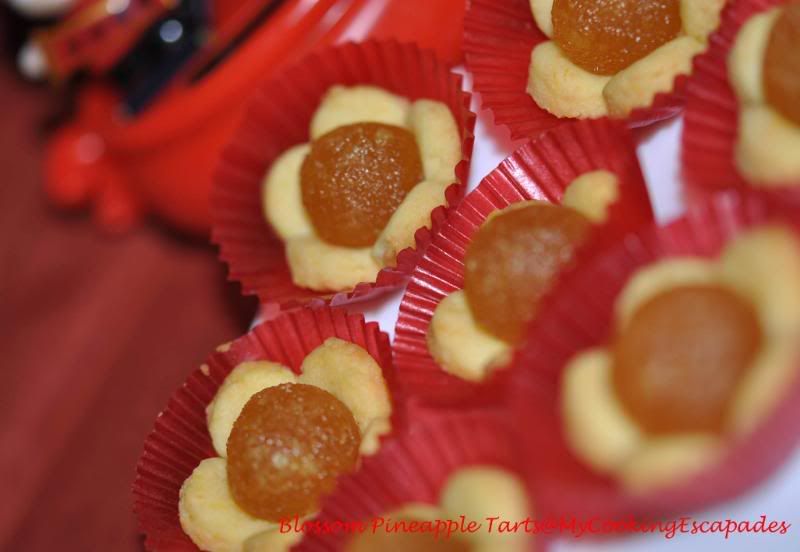 I made these again for CNY this year as it is such a breeze to make. Unlike the traditional open face tarts that you either need to crimp the tart pastries or slowly mould the pineapple to fit the hollow of the tarts, these Blossom Pineaapple Tarts are really quick to make.
Since last year, I have been receiving emails on and off from visitors to my blog asking if I needed a special mould to make them. Nope! I don't! I just cut the pastries with a petal cutter (I use the rose cutter from the Wilton sugarpaste cutter set) and then put a ball of pineapple jam onto the centre of the pastry and place it into the paper cases for baking. It couldn't be easier. Aren't they pretty. I have made a short video to show how easy it is to shape the tarts. Here is is:
Told you it was simple right?
The second cookie I made was a Cheesy Bak Kwa Buttons. Using the same shortcrust pastry recipe from the pineapple tarts, I added grated cheddar cheese, chopped bak kwa (barbequed meat) and some black and white pepper to the dough. These were shaped into tiny marble-sized balls and then flatten with the prongs of fork before baking.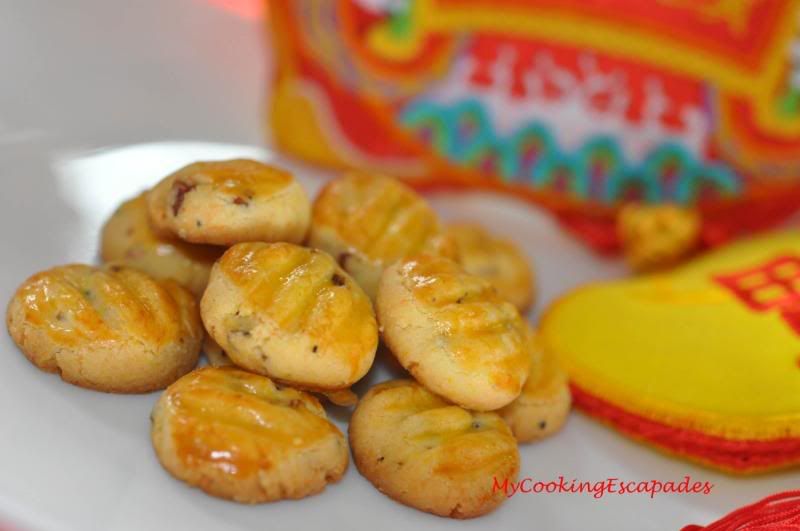 What can I say? Ummmh...yummy yummy!