It has been ages since I updated this blog. As usual, I have been submerged under piles of work and meetings that took me away from my desk most of the time which resulted in even more work piling up.
Last Saturday, I finally found some time in the evening to make my first batch of mooncakes. I made a Nutty Bacon Mooncake which is the traditional baked type and a Mint Snowskin with white lotus paste, which is the chilled type.
The Nutty Bacon Mooncake is a quite similar to the Five Nuts Mooncakes except that it uses streaky bacon fried to a crisp instead of using the sweeter bakwa. The bacon lend the mooncakes a savoury smokey flavor and crunch. It is also not as oily as the commercial type as some bakery also add diced cooked pork fats to the fillings.
Nutty Bacon Mooncake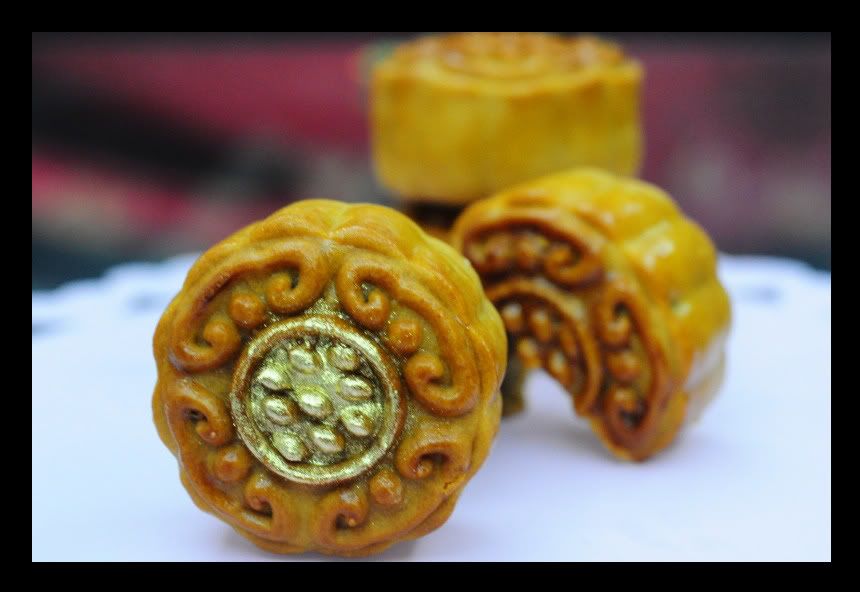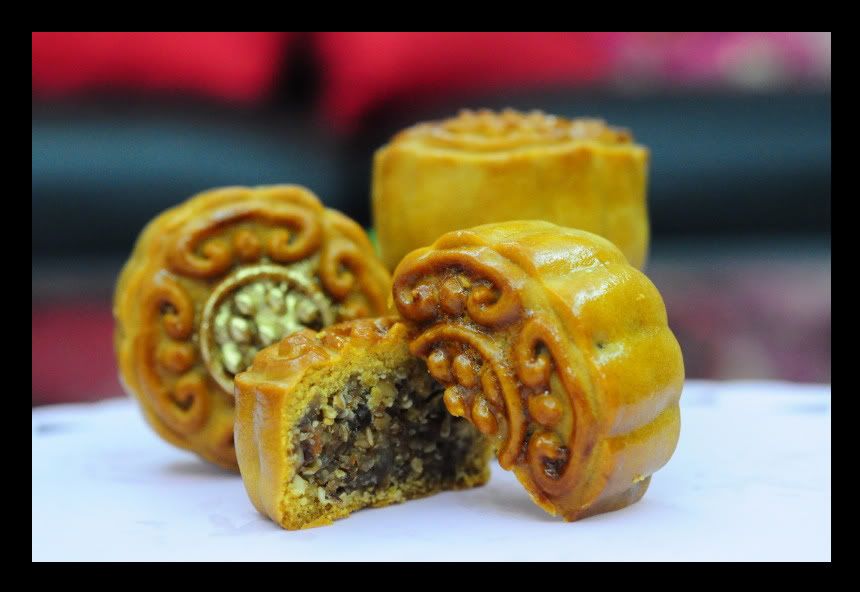 The chilled Snowskin is really refreshing with the added mint essence. As you swallow each bite, you could feel the cool mintiness gliding down your throat.
Mint Snowskin Dome
Mini Mint Snowskin
This is the Basic Snowskin Recipe I used:
150g Kou Fen (cooked glutinous flour)
180g to 200g icing sugar
40g shortening
220g chilled boiled water
Food color and essence as desired
Prepared lotus paste, bean paste or other fillings.
Method:
1) Sift kou fen and icing sugar together.
2) Rub in the shortening till evenly distributed.
3) Add the water and knead into a smooth dough.
4) Put into a plastic bag and let it rest for about 20 minutes before using.
Note:
If using essence and color, mix it directly into the water before adding to the kou fen.
Wrapping:
1) For the mini snowskin above, I scaled the skin into 20g and fillings into 30g.
2) For the dome shaped snowskin, I scaled the skin into 150g and fillings into 70g.
3) Roll the scaled skin into a ball. Put it into a plastic bag and press with your palm to flatten.
4) Wrap fillings with the skin and press into moulds.
5) Chill in an airtight container before serving.