Aunty Ginny, can you help my friend make a birthday cake for her daughter's 1st birthday. Wtihout thinking, I said Yes to Tricia, a neighbour of my brother's.
I did not think twice about making this cake as it has been quite a long time since I last made a fondant cake.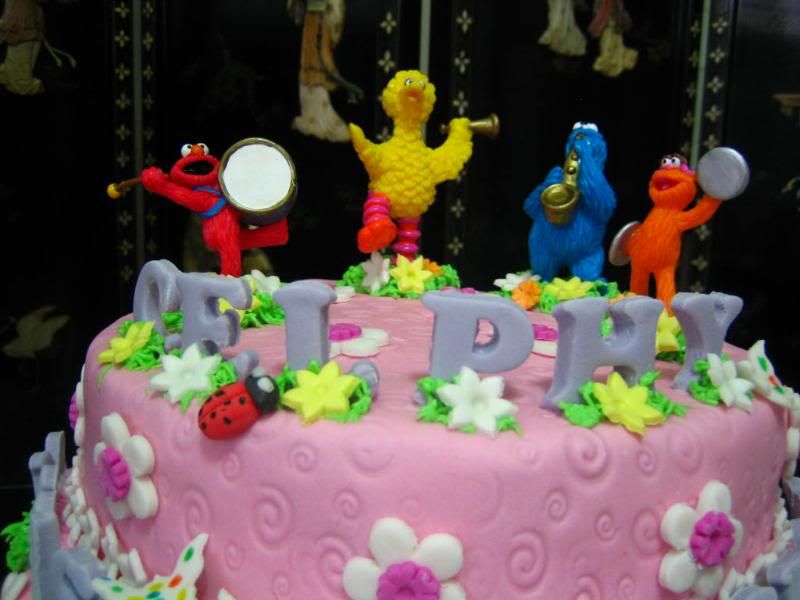 It was to be a two-tiered cake with the name C-E-L-P=H-Y spelt out on the top tier and MY 1ST BIRTHDAY on the lower tier.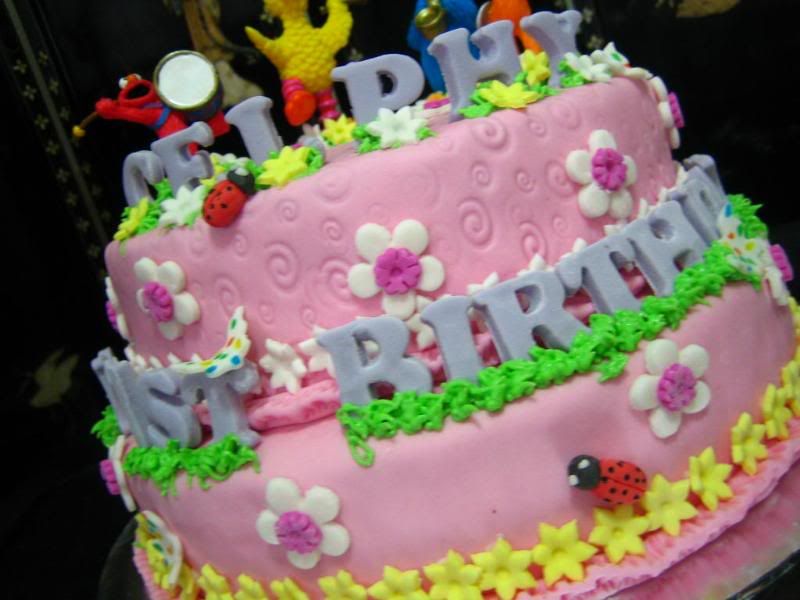 I made a cranberry buttercake with a tangy orange curd fillings for the lower tier and a chocolate cherry cake with chocolate cream cheese fillings for the top tier.
Making this cake was a bit 'stressful' for me but not in a bad way though. As it is still within the lunar new year period, it was a challenge to juggle the many visitations, work, the sugarpaste and marshmallow fondant preparation and with the pre-molding of the flowers and alphabets.
I was told little Celphy loves Elmo. I thought I could mould Elmo from sugarpaste to be used as a cake topper. As this is my first attempt to mould cartoon figurines I was pretty panicky when it did not turn out the way I wanted it to. In fact my daughter commented that my Elmo looks constipated.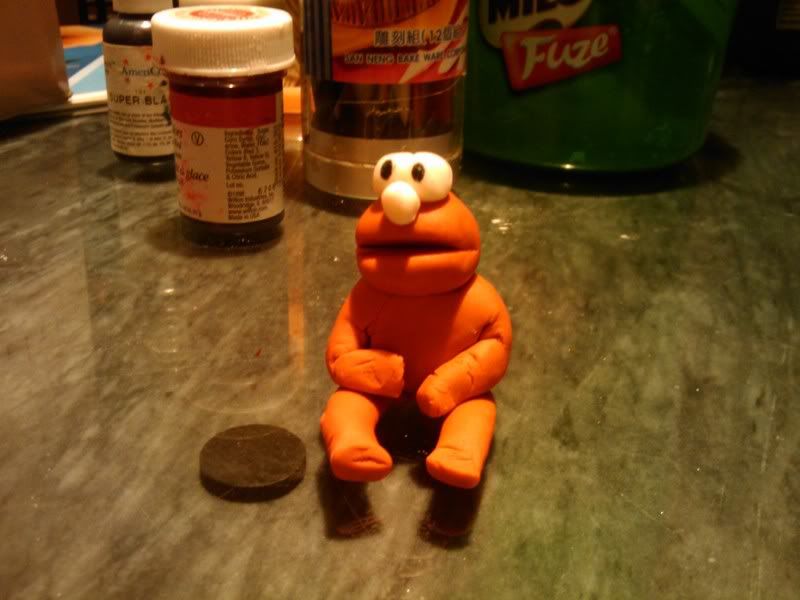 In the end, I bought a set of the Wilton Sesame Street cake toppers to be used instead. (The little hole you see in the middle here is where the centre dowel was driven in to hold the two tiers in place. It will be covered up when the '1st' candle is positioned over it.)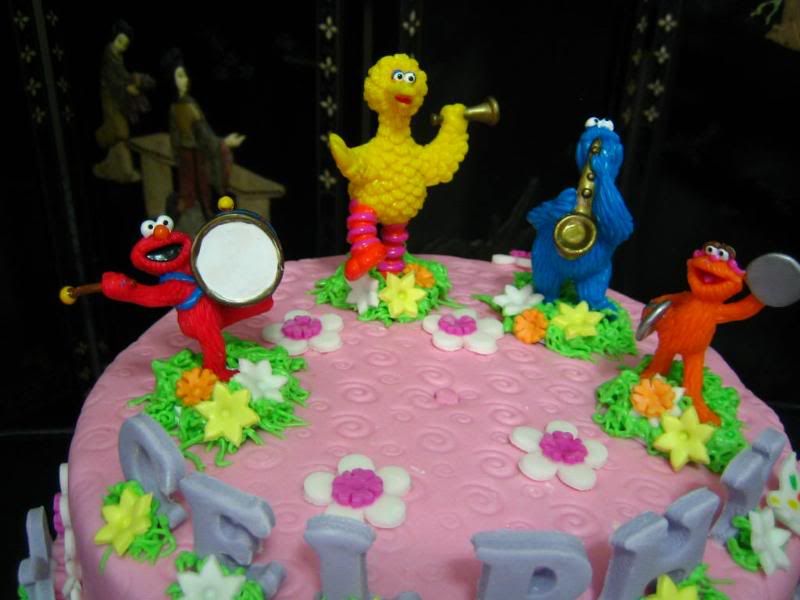 I had no particular design or theme in mind but just let whatever ideas that comes along lead the way as I decorated the cake in marshmallow fondant.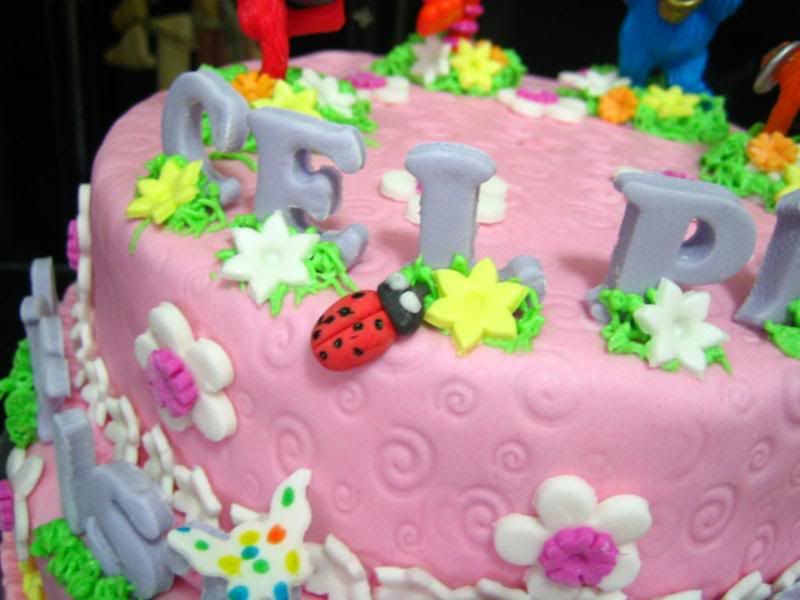 I am pretty pleased with the end result and I was happy that the cake was much prettier than what Tricia and Celphy's mum had expected.
Oh, and this is the side order of cupcakes which Celphy's mum ordered as well.